Cooksburg Cafe
Opening Saturday, April 1, 2023
Friday - Sunday: 11 am to 7 pm
The Cooksburg Cafe is located on River Road in Cook Forest State Park along the 'Wild & Scenic' Clarion River.  We serve 38 flavors of delicious, premium Hershey's Ice Cream along with a variety of burgers, sandwiches, salads, wraps, pizza and more.  Be sure to try our fresh cut french fries! All food is made to order. Enjoy our picnic area, view the river or get it to go.
Open daily mid-May through the first weekend in November.
Call us at 814-744-8601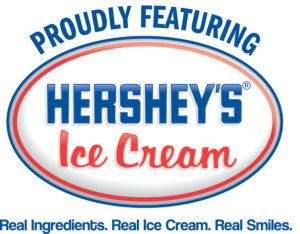 Located at on River Road at 122 Riverside Drive, Cooksburg, PA 16217
Looking for a summer job? Stop by for an application at our office next door at Cooksburg Dry Goods.